Rad Dynamic
Porsche Cayenne Diesel
The Russian Arm Mini is lightweight and compact but powerful enough to go at high speed and work in the most difficult conditions. It can pan 360 °, tilt up and down which allows a wide range of shots.
Impressively stable, smooth and very dynamic.
The Russian Arm Mini system is operated through two joystick consoles from within the same vehicle.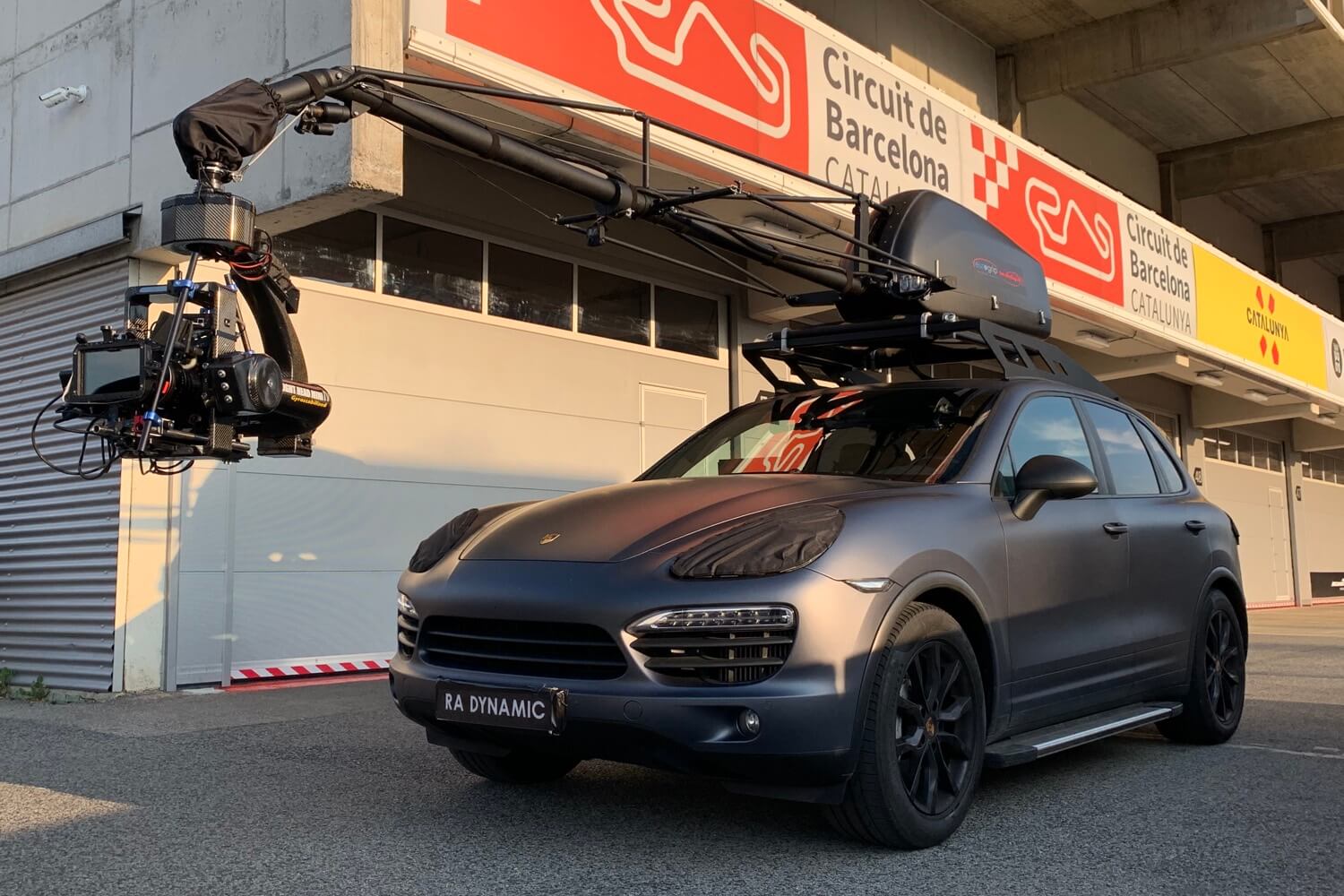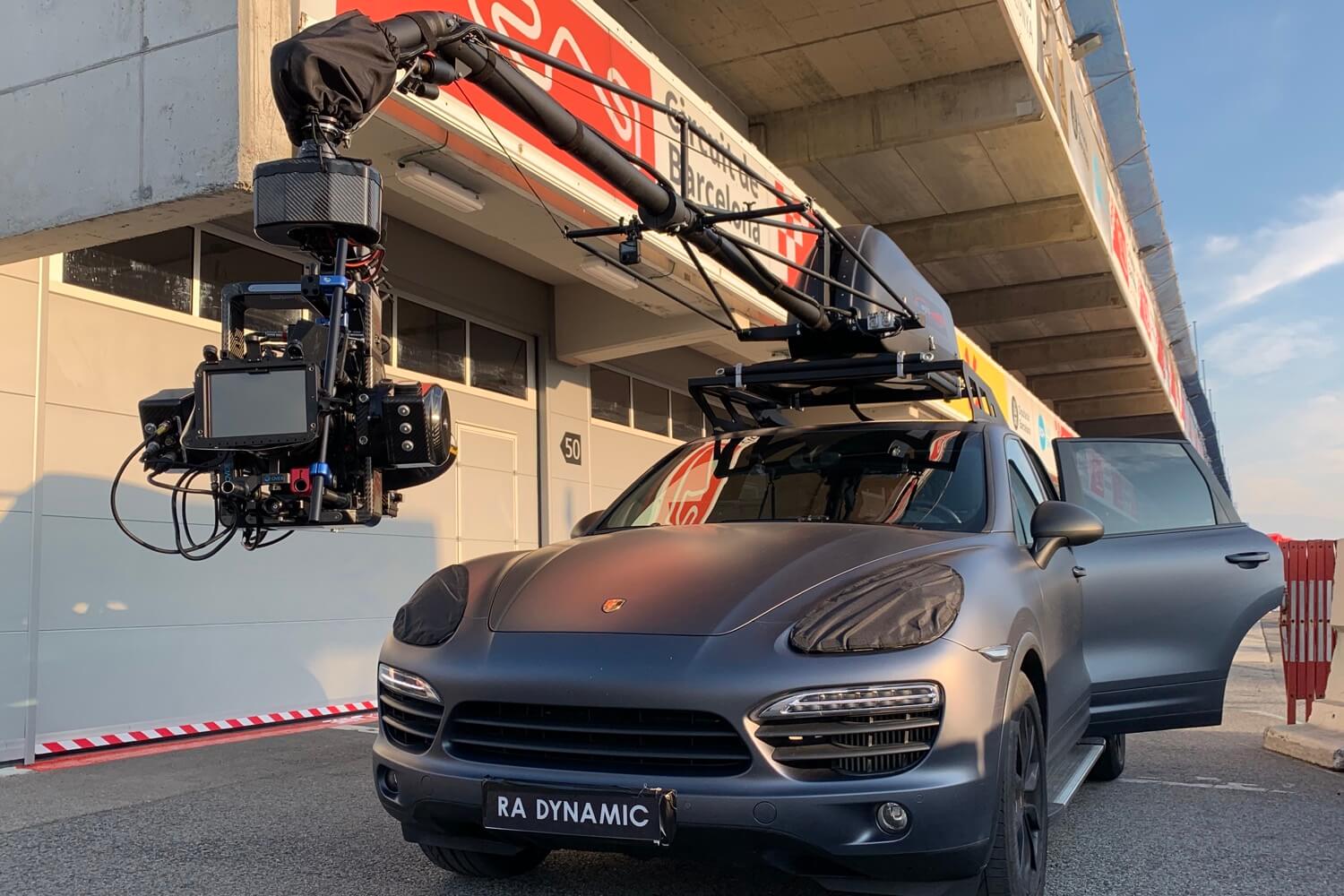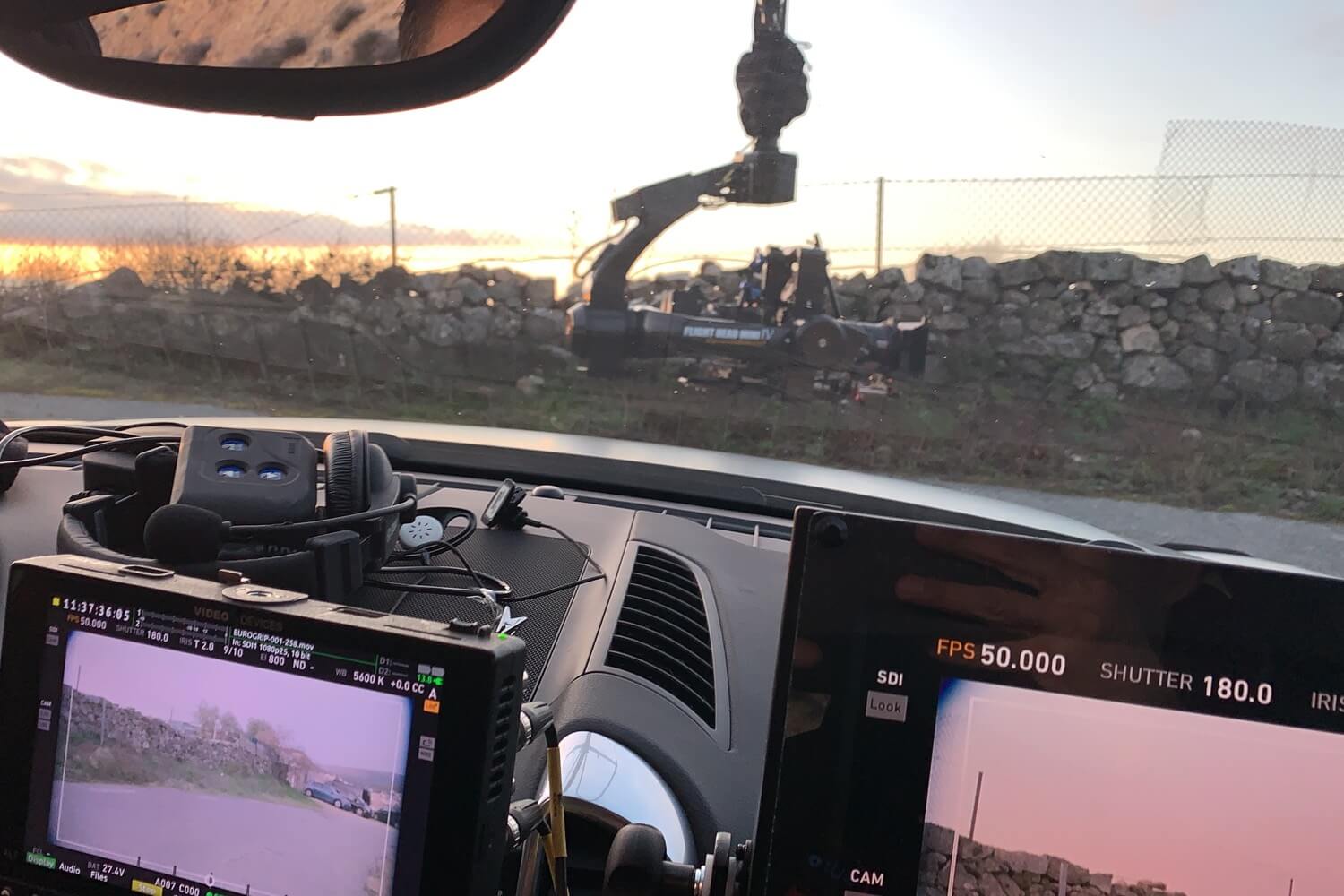 Technical specs
Arm length: 3,6 m
Height of the lens: 3,3m
Vertical axis 45 °, horizontal 360 °, + – 3 rotationss
Max. Horizontal axis speed 6.5 seg
Max. Vertical axis speed 1.5 seg / 45 °
Useful load 24kg
Weight with camera 180kg max
Max. speed 160km / h