Due to the Flight Head Mini light weight carbon fiber design and stabilization performance you can achieve unusual shooting angles ensuring very stable and smooth images.
It can be used on any type or size of camera crane, Dolly, portable handheld booms, cablecam rigs.
Wireless capable. Flight Head Mini offers recorded moves, shake generator, horizon shift, limits on all axis.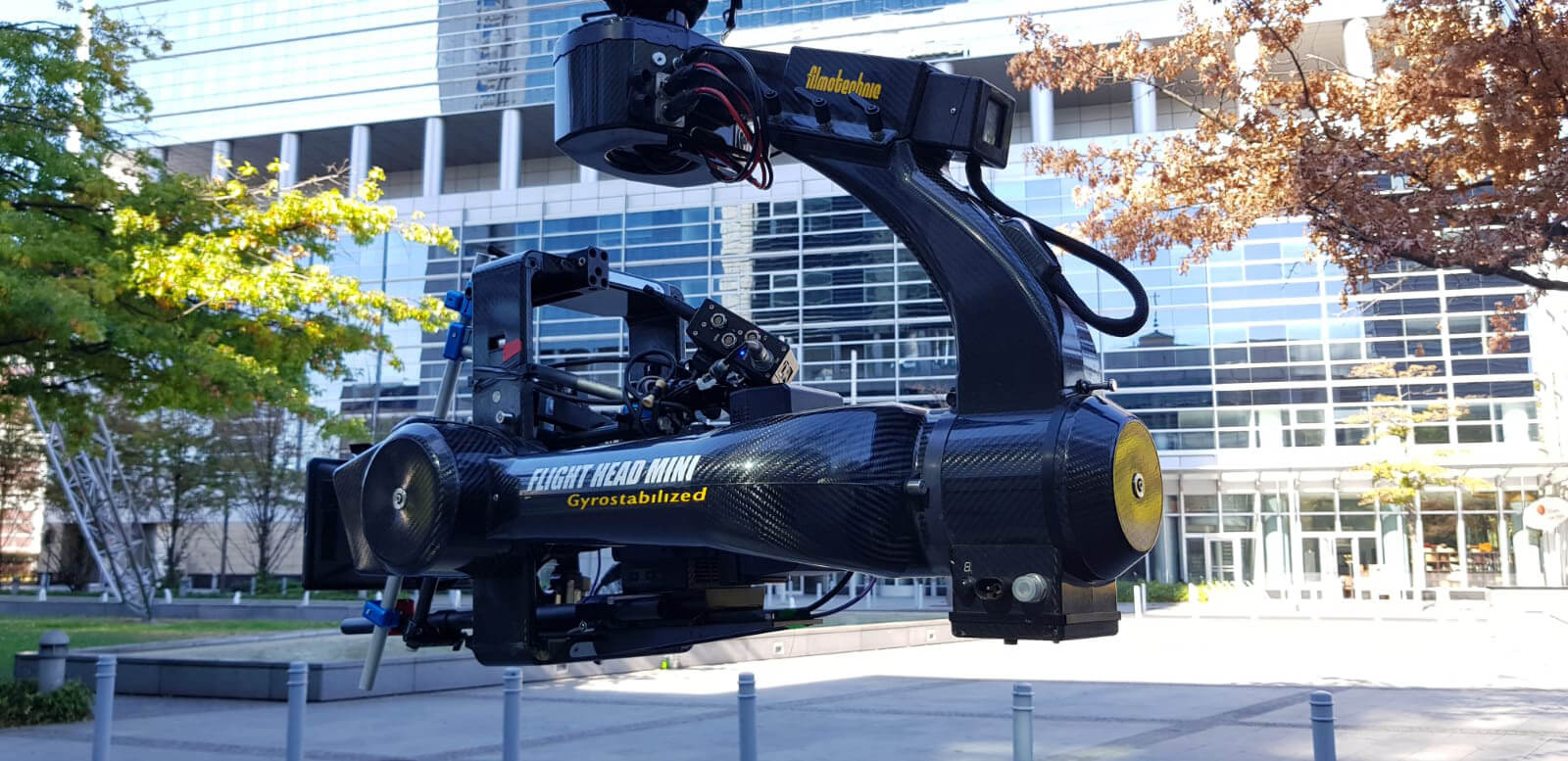 Technical specs
Height: 0.64cm
Width: 0.49cm
Lenght: 0.68 cm
Tilt – Pan – Roll: 200°/360°/270°
Payload: Up to 15 Kg
Weight: 11 Kg