The revolution in the range of cranes in small locations. This allows you to perform complex camera movements between obstacles where it was not possible in the past.
The supertechno 15 fits through a standard 90 cm door. All the advantages of a telescopic crane are now applicable to indoors.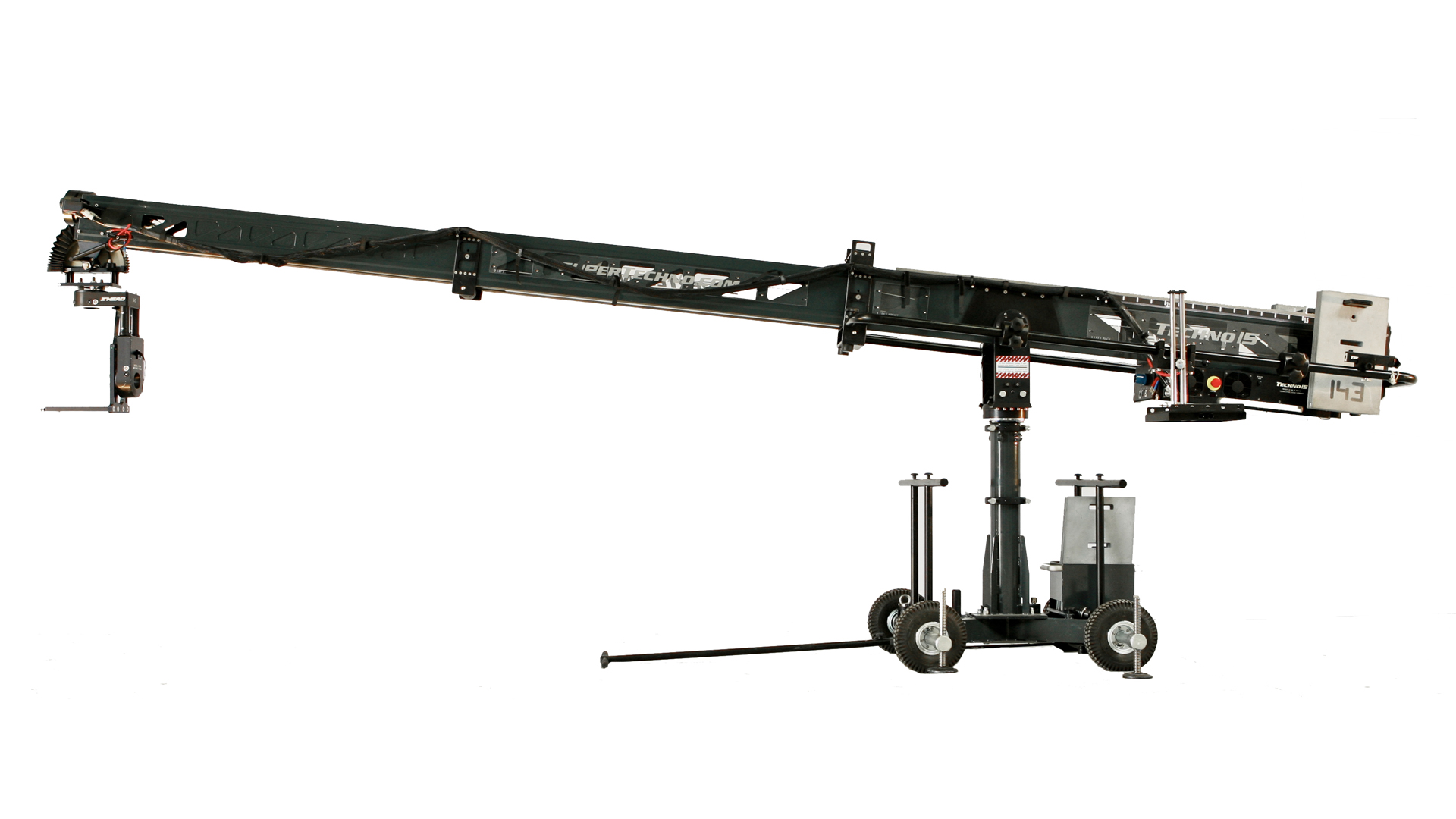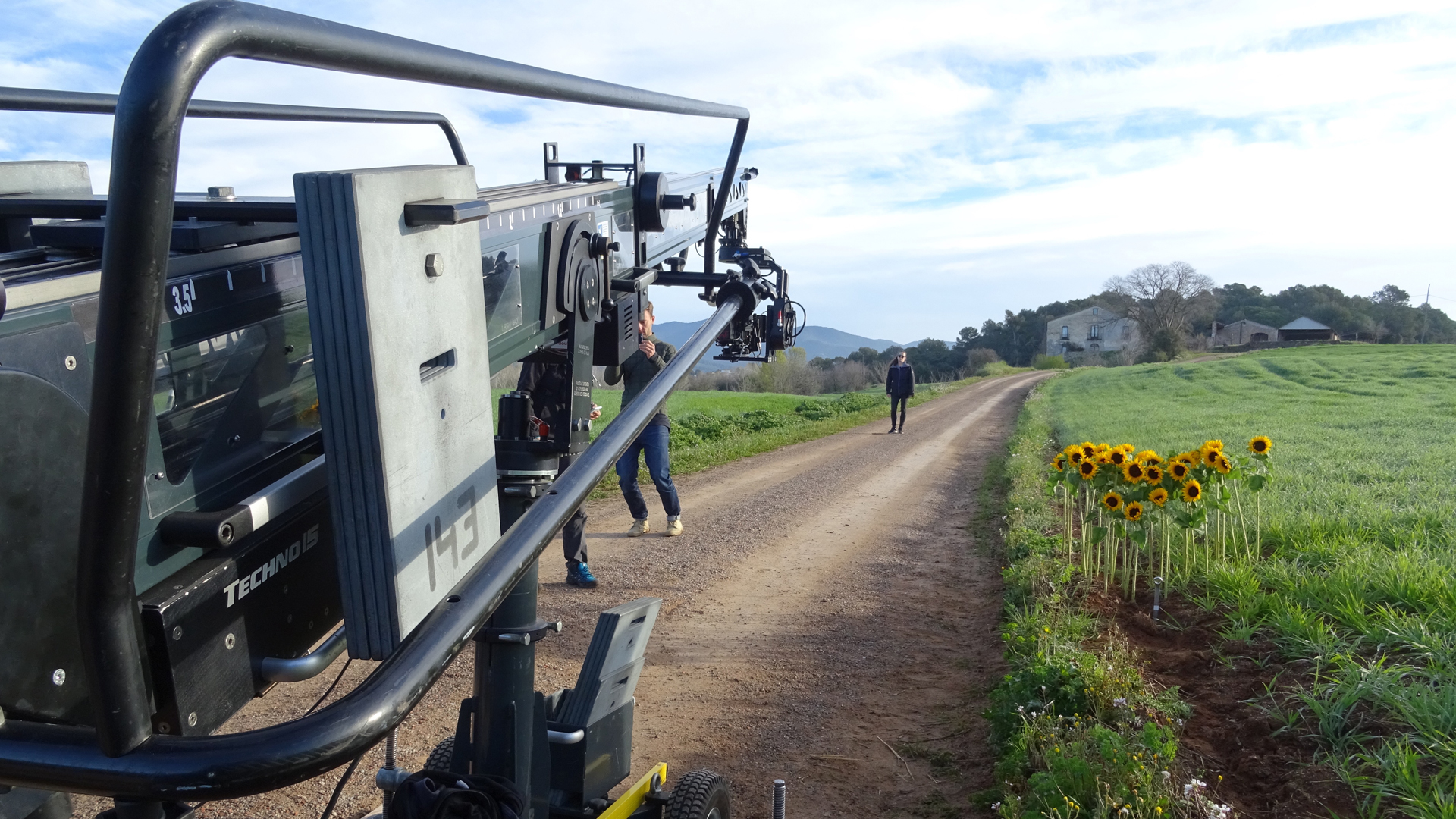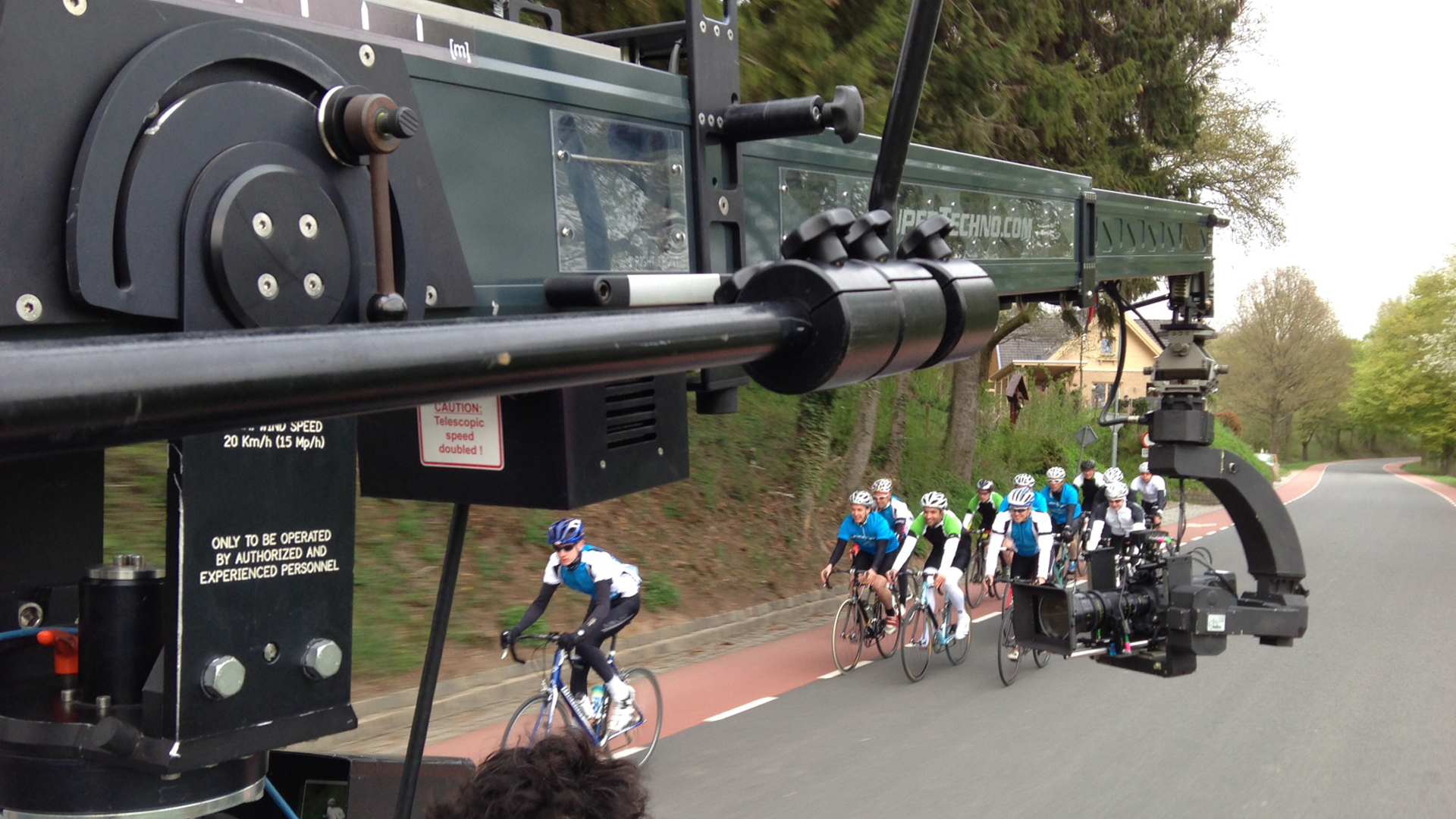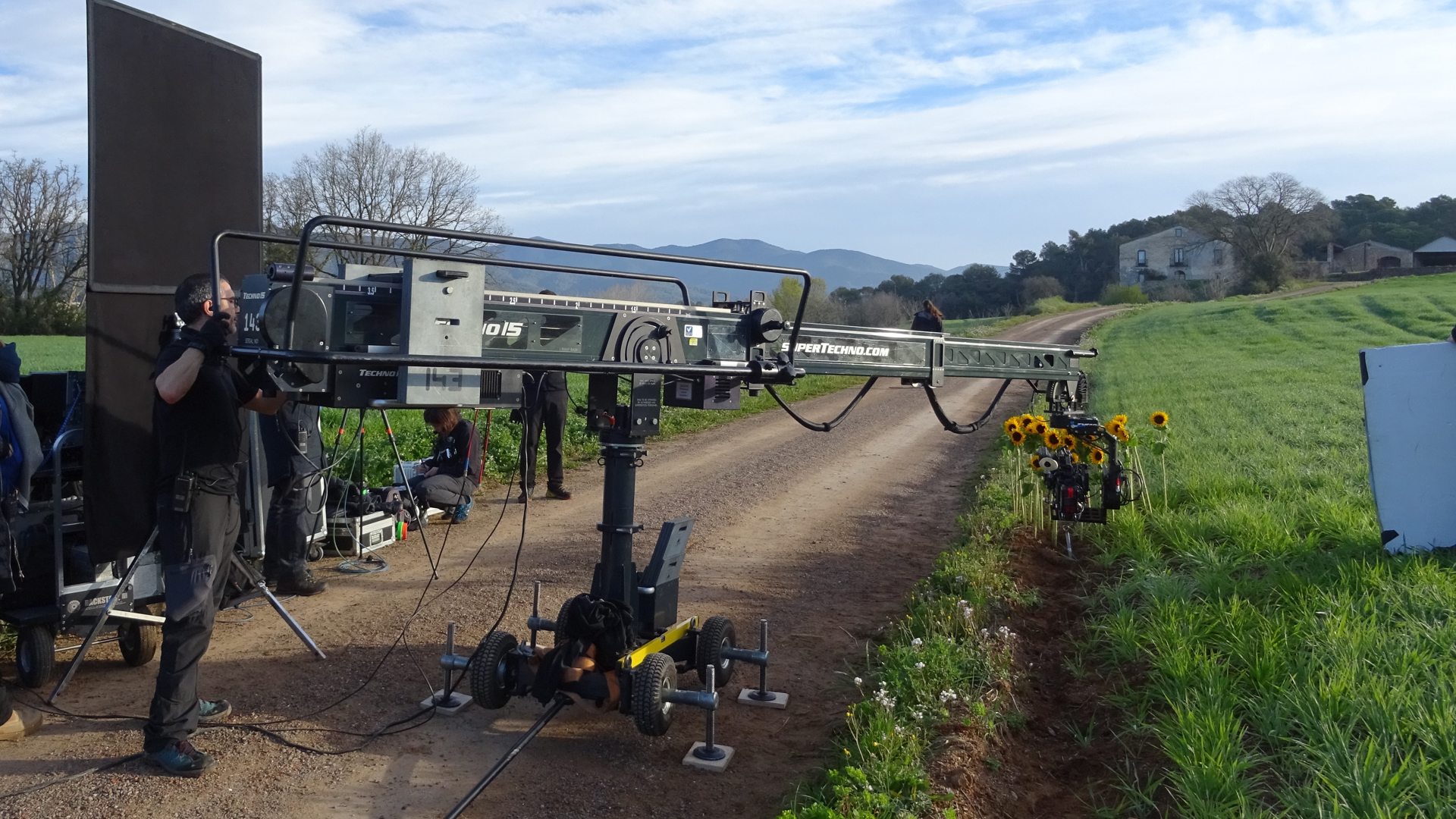 Technical specs
Minimum lenght: 1.03m
Maximum lenght: 4.15m
Lens maximum height: 4.65m
Maximum height column: 3.10m
Maximum speed: 0.75m/s
Maximum weight of the camera (with Z Head): 35kg
Lenght backend: 1.68m
Total weight: 523kg
Minimum area 180º: 2.3m x 4.6m
Maximum power requirement: 16 Amp.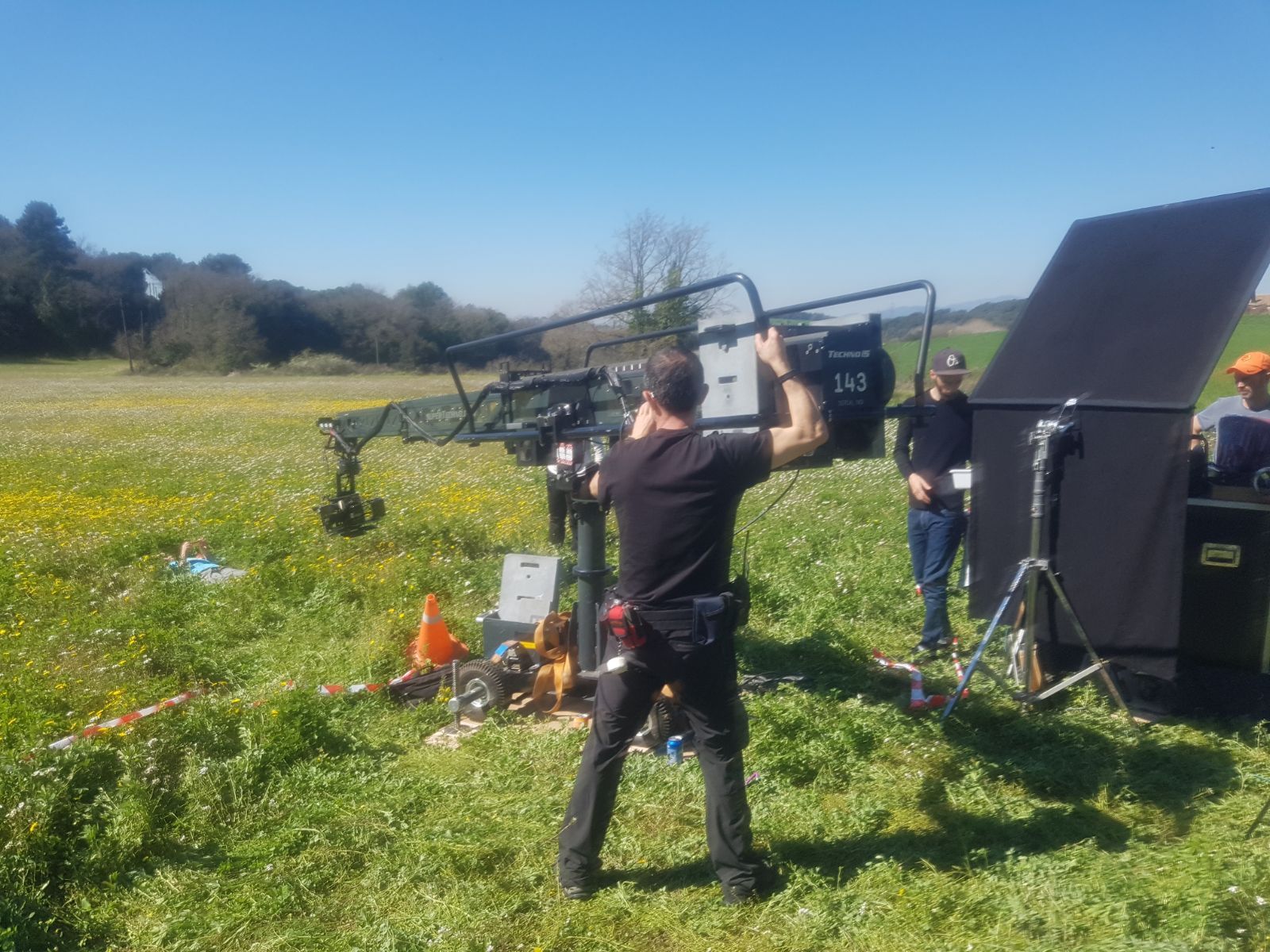 This crane comes with the Z-head two axis remote system , but can also be equipped with a stabilized remote head.
In this configuration the Techno 15 is used mainly in shootings from a pick-up and many other different situations.