The Foxy Pro can be used as a Jib Arm due to various adapters. Use any dolly as base. Jib version is only for use with remote head
mount.
A high payload (up to 80kg) and the max. length of 5,7m covers all your requirements on set.
With a min. length of the rear side of 65cm the Foxy Pro Jib can also be operated very easy if your space is limited.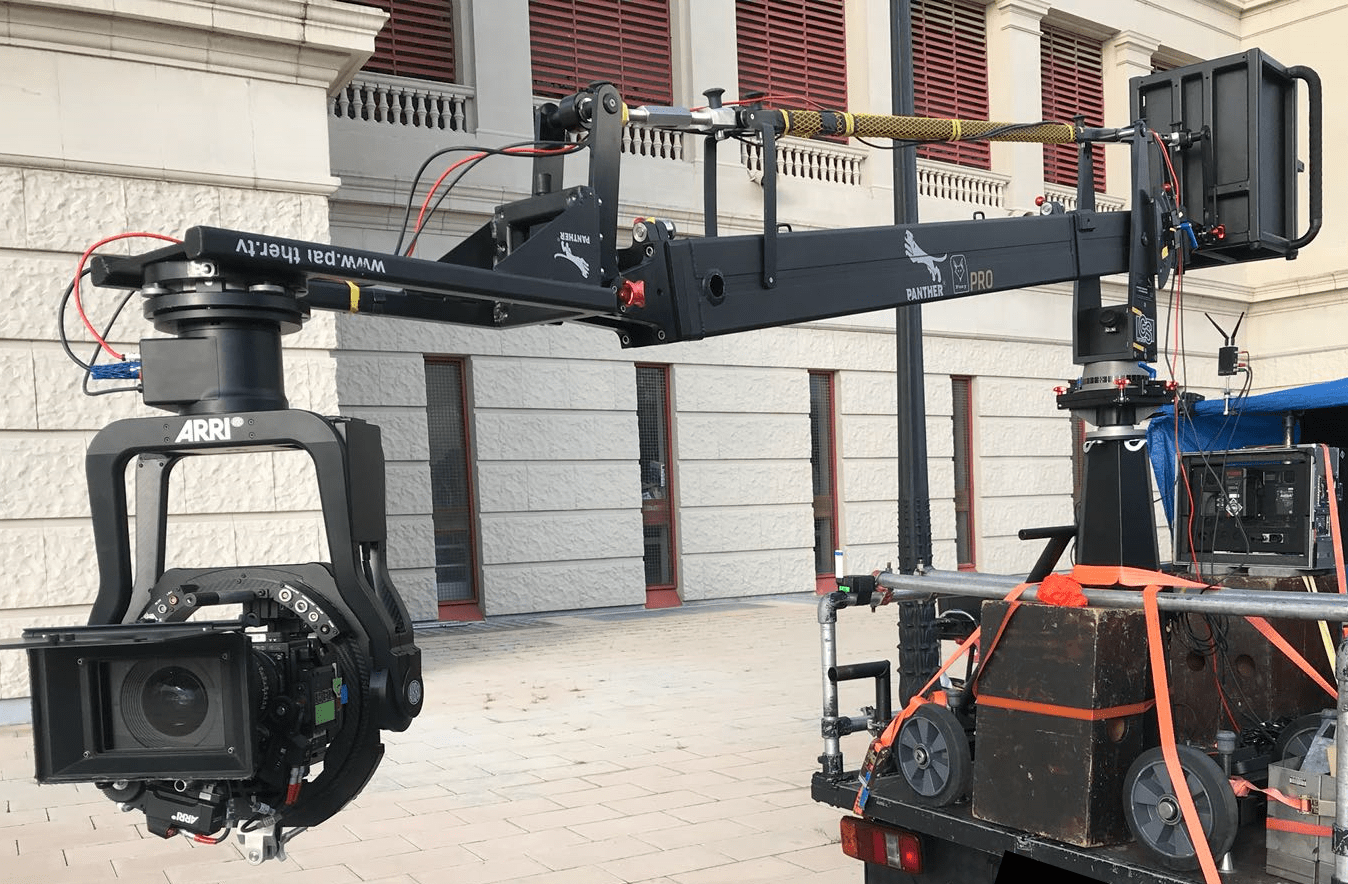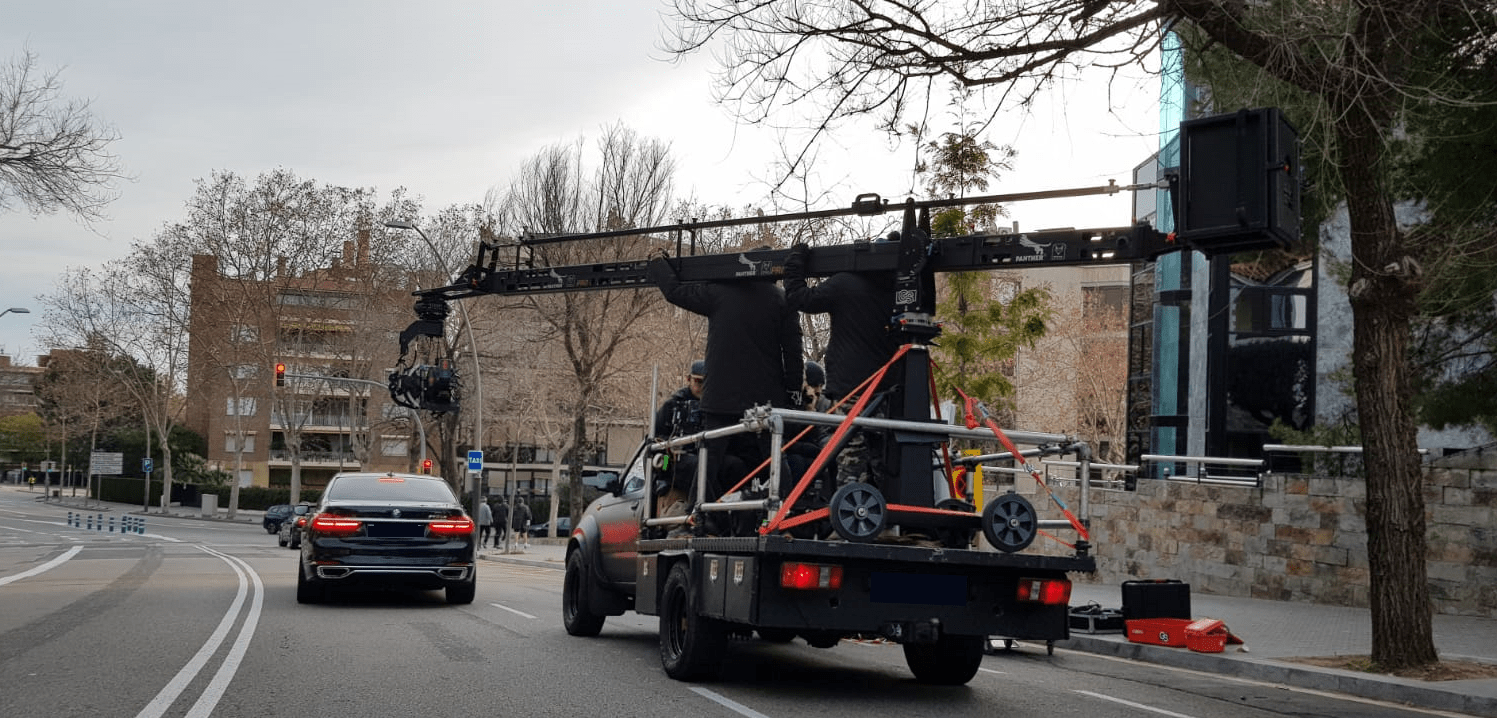 Technical specs
Maximmun Length: 3.8m – 5.9m
Arm Reach: 1.9m – 4m
Expansion/vontraction Range max: 2.1m /4 steps
Max. Load: 50Kg/ 65 Kg