Vehicle designed for capturing moving scenes in locations where we need a quiet work atmosphere that respects the environment.It is ideal for working in interios (recording studios, sports …) and in public areas where it is not possible to set a vehicle with a combustion engine.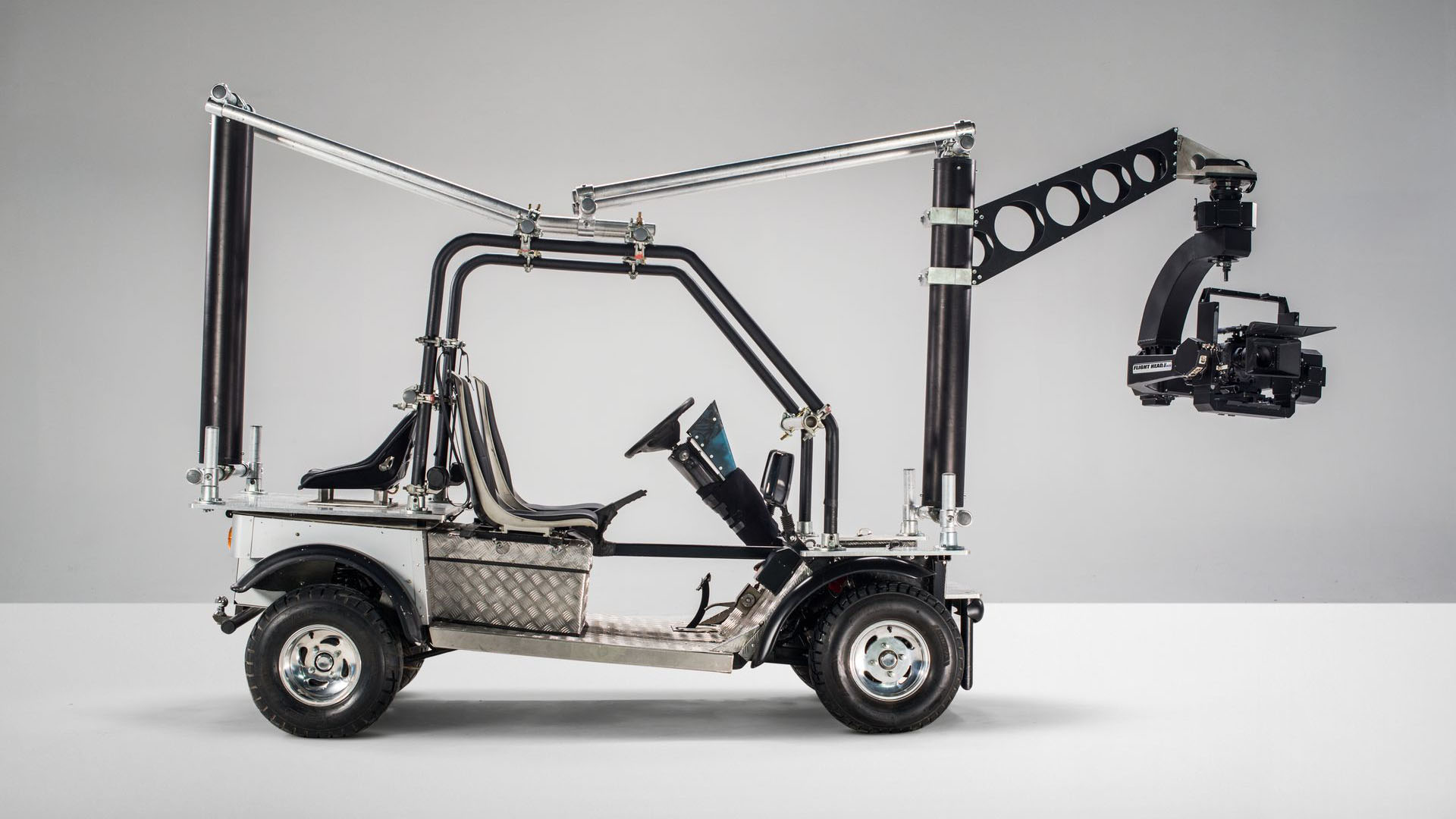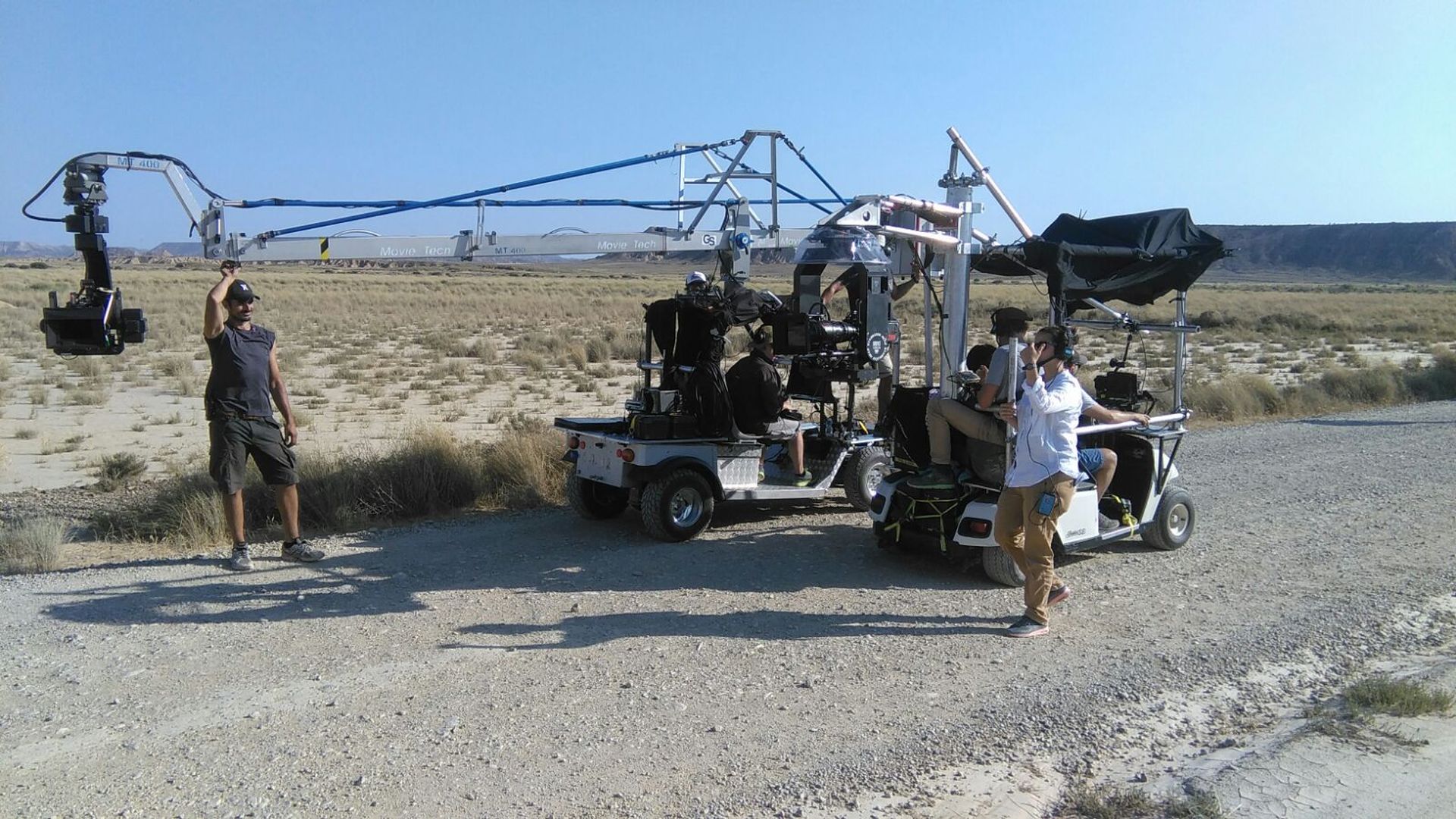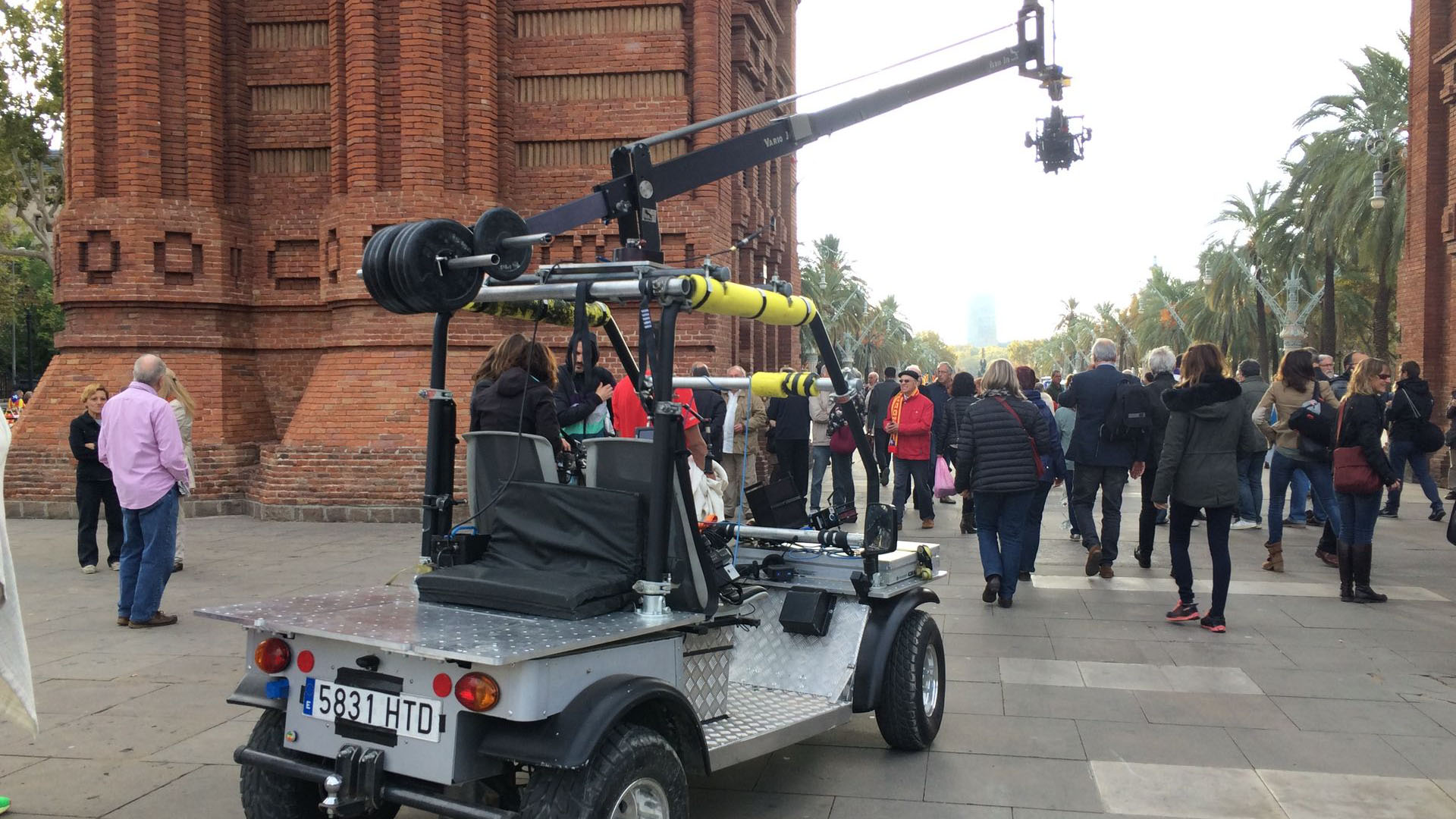 Specifications
Engine: Electric motor with dc excitation separately
Power: 5.4 kW
Power supply: 48V-190Ah battery
Traction: Latest
Suspension: Overlapping triangles combined with shock absorbers / springs
Autonomy: 80 – 100km
Maximum speed: 40 km / h
Dimensions:
Lenght 2.960 mm
Width 1.299 mm
Height 1.818 mm
Wheelbase 2.055 mm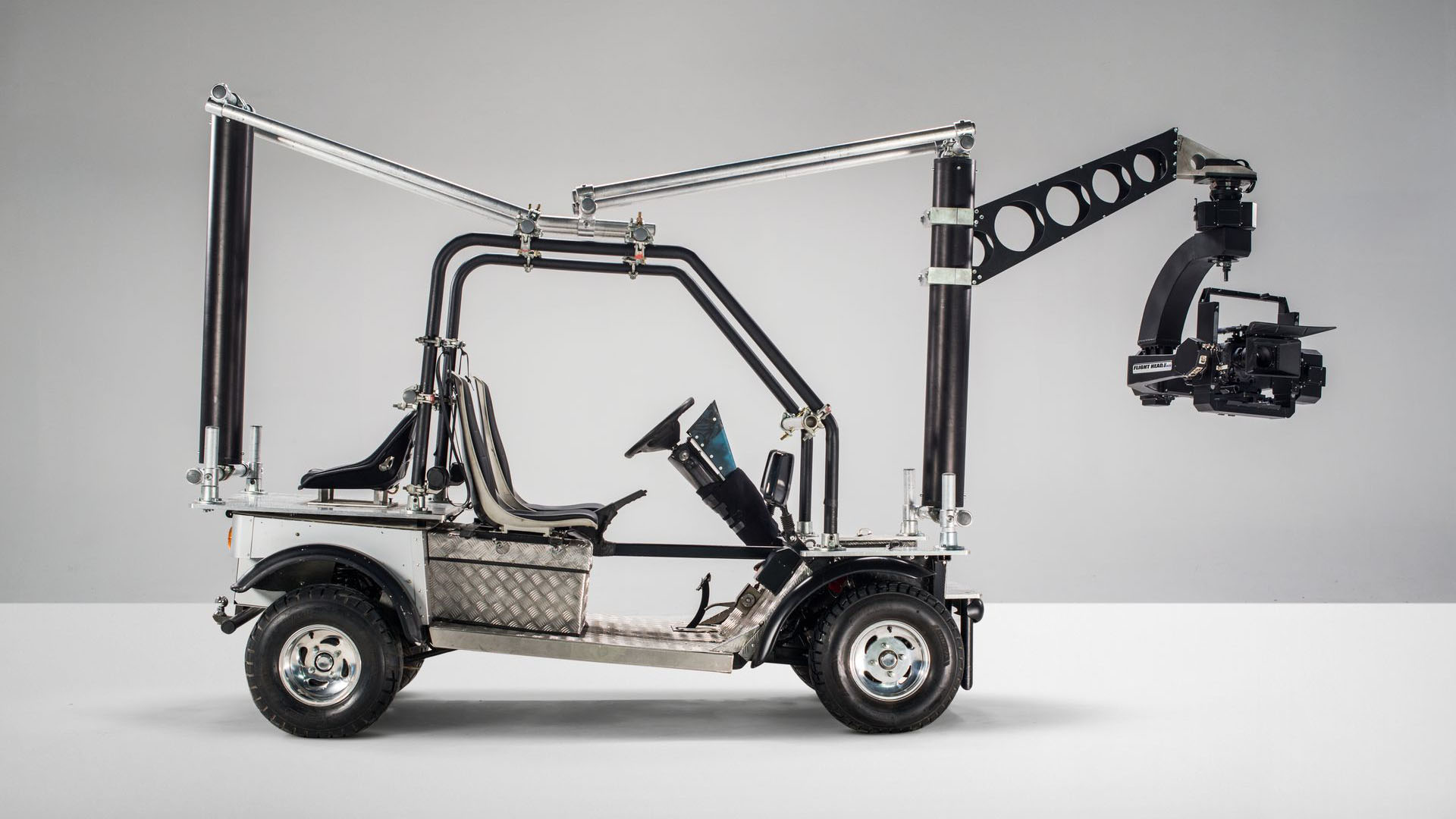 Both the front and the back, ready platforms with aluminum (alloy 7075 TT6) to work with 48.3 mm tubular structure.Load capacity and higher drag.
Very handy for various uses: from working with steadicam operators, as well as to work hand held with various remote heads.